shastakiss
struck again today, this time dedicating her marvellous talents toward a little gift for me of all people! Needless to say I was (and still am) over the moon with excitement and am still struggling to form coherent sentences rather than babble away with glee. I was so excited, in fact, that I opened up my game right away to build a little house with them.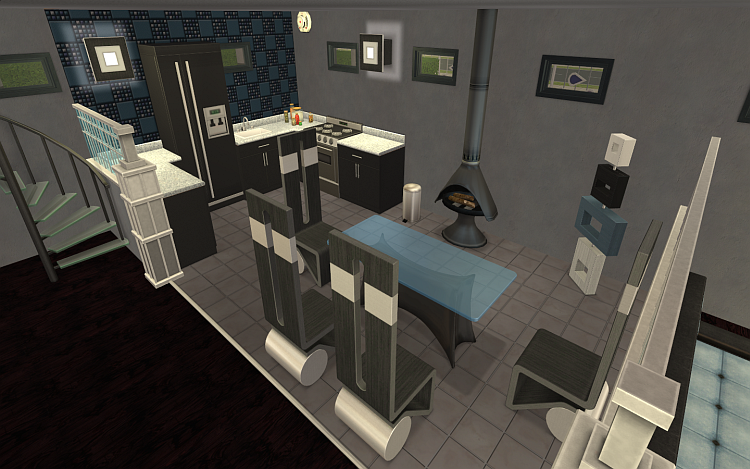 I have no idea why the loveseat is flashing blue. I probably screwed something up installing it, but I didn't want to reload my game just for one little loveseat. Shasta's pictures didn't have this problem so I'm certain it's my fault, not hers.
Fixed! Thank you shastakiss!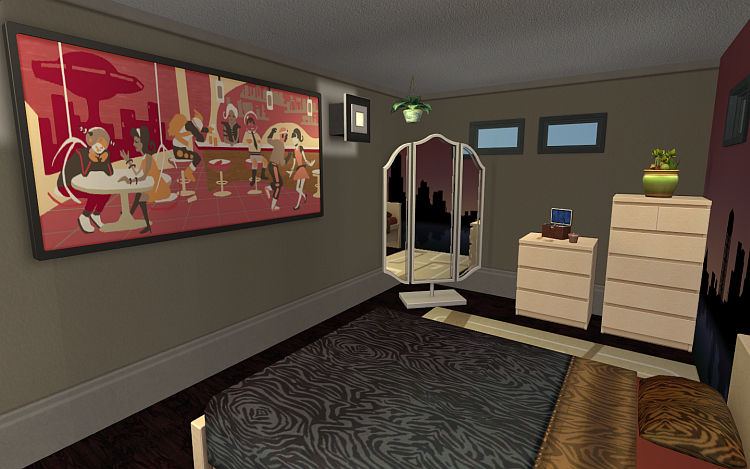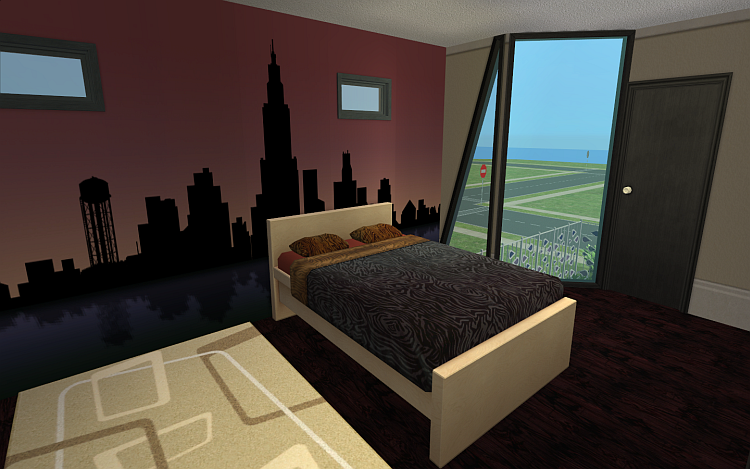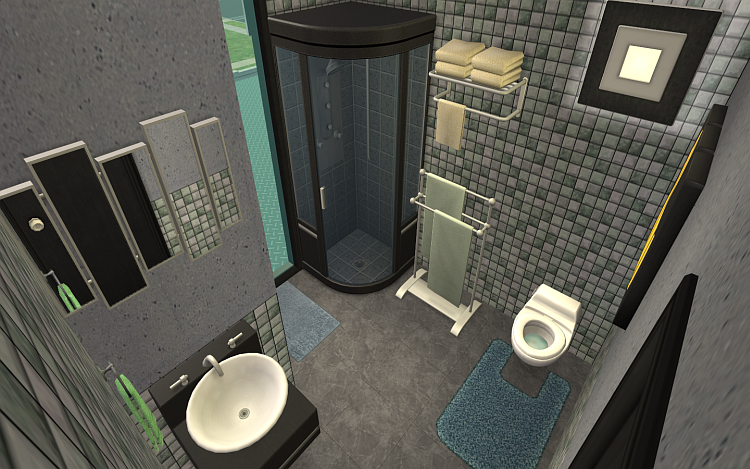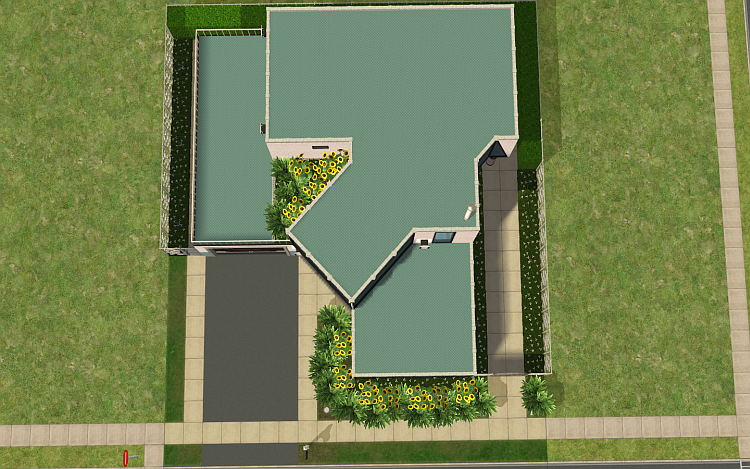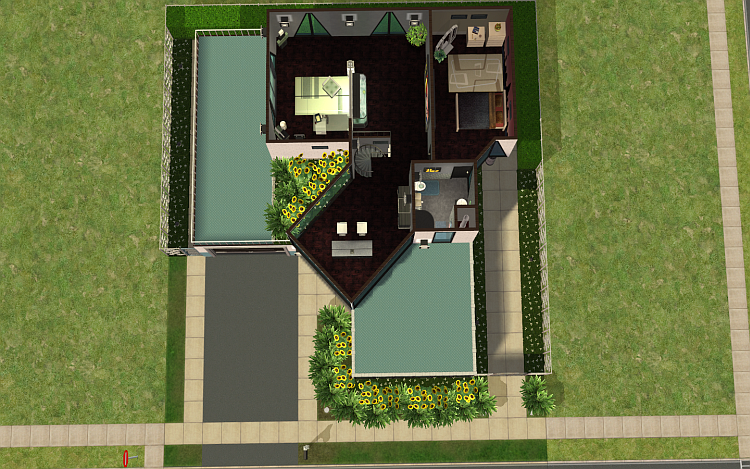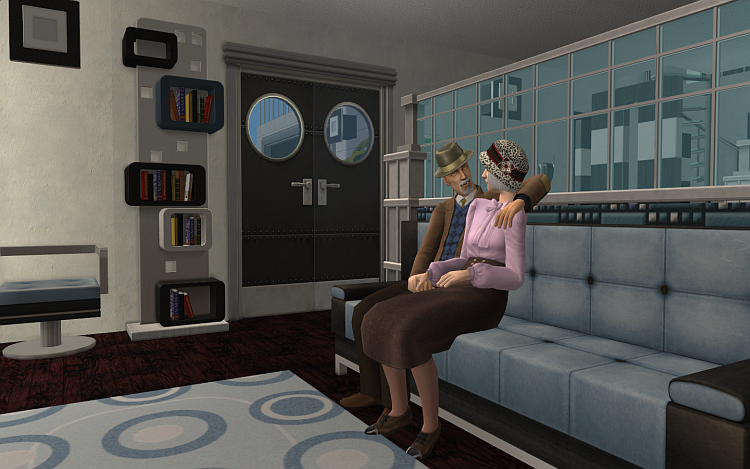 Being the first family in the Sim Bin (and very cute to boot!) the Goodies were chosen for playtesting.

They may be older, but they still got it.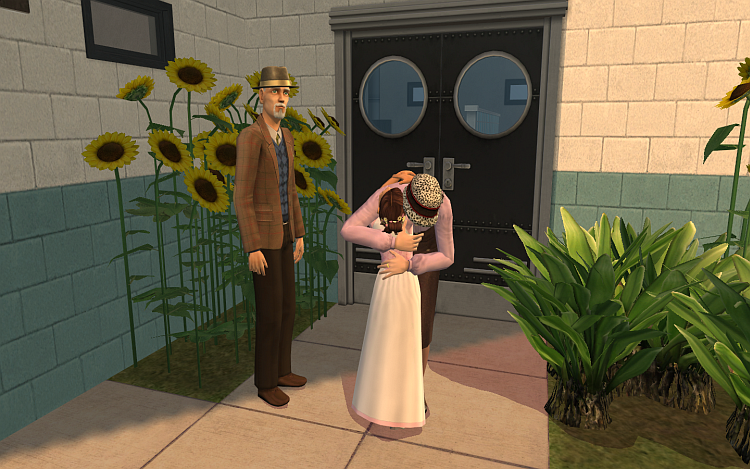 Why let a one-bedroom house get in the way of adopting a child? Little Zara even dressed up for the occasion.

...and then proceeds to tell her new parents about how she's just not getting any. Awkward.

Anyway, if you want the house you can have it. (Goodies and woohoo-deprived child not included.)
DOWNLOAD
EDIT: As of August 2014 I have noticed the super duper hug bug in my game. I don't know how long it has been there, but there is a chance this lot is infected with it too. It will NOT harm your game, but it can be annoying. You can learn more about the bug here and download a mod to hide its behaviour (but not remove it completely) here. Because I don't want to risk infecting anyone, I have removed the download link, but feel free to copy the floorplans if you want to recreate the lot yourself. If you run into any problems, just shoot me an ask. I'm always happy to help.
- There is no CC included. The only CC used was the Cubic set from the long gone store, fixed by many, and made pretty by Shasta. The set is not included in the download.
- All EPs and SPs were used in building this. Sorry. I've heard that Clean Installer can allow you to download some stuff as long as you have the EPs and M&G (please correct me if I'm wrong). I think the only SPs I really made use of were Mansions and Gardens, Kitchen and Bath, and Ikea, but you can probably replace those items easily if you don't have them.
- Cost is high: 94,686, to be exact.
- Parts of the house are a bit bare to keep it under 100,000 and to allow for personalizing of course.
- There is no driveway piece in the garage, also to keep it slightly cheaper.
- Some of the plants are inaccessible for gardening. I recommend using
these
mods
to solve that problem.
- Keen eyes may have noticed that one of the lamps is not actually up against the wall. This has been fixed in the downloadable version. (I was just too lazy to take a new picture.)
- There are many ways to get rid of the ugly yellow floor edge, but I think the easiest is
this grey default
. (Not shown in the pictures because I took out all my CC.)
- This house exists because of
shastakiss
. So if you like it, go say thank you to her for the wonderful downloads!
- You can find said wonderful downloads
here
, and help yourself to some cake too. As long as you promise not to spill any on the nice new furniture!
Thank you again, Shasta, for the best Internet present I received today! :D
Wow, it's been so long since I posted here that I forgot for a bit where the post button is... Anyway, the wonderful