Hey all! It's been a long time since I posted anything...can I blame school again? Yeah, it's been a crazy semester, but I had the week off so I totally binged on Sims and finished up my house makeovers in Desiderata Valley. Belladonna Cove has been put on the back-burner for a while because it kept crashing on me, so I started up a new 'hood with a lot less custom content. It's been loads of fun. If you want to see more makeovers of the DV sims and their homes, check out my
tumblr
. I've become a lot more active there now that I've figured it (mostly) all out.
Anyway, empty houses are not that exciting, so I lumped them all (minus the two I'd already posted on tumblr) together in one big post in no particular order for anyone who is interested. They're very simple, as I wanted to keep them affordable for new families, hence the many empty rooms, but I think they look a lot better now, on the exterior at least. I'm just happy I don't cringe every time I see the neighbourhood screen now. ;)
186 West Pleasure Path
Before: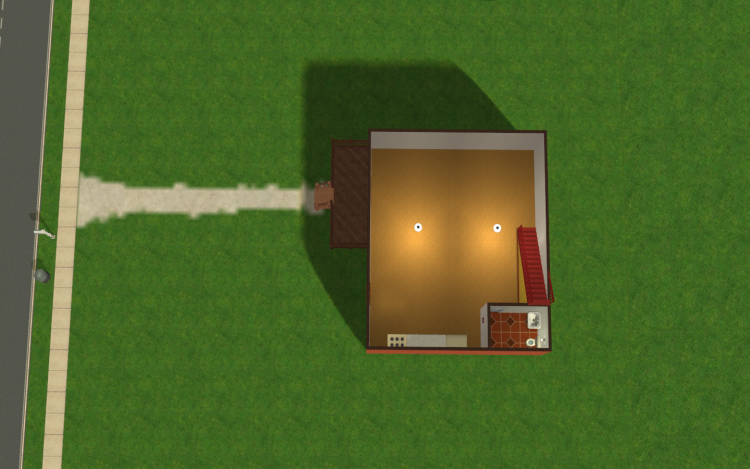 Because who wouldn't want to walk across four tiles to get from the toilet to the shower? Not to mention the multiple tiles from the bathroom door...
After: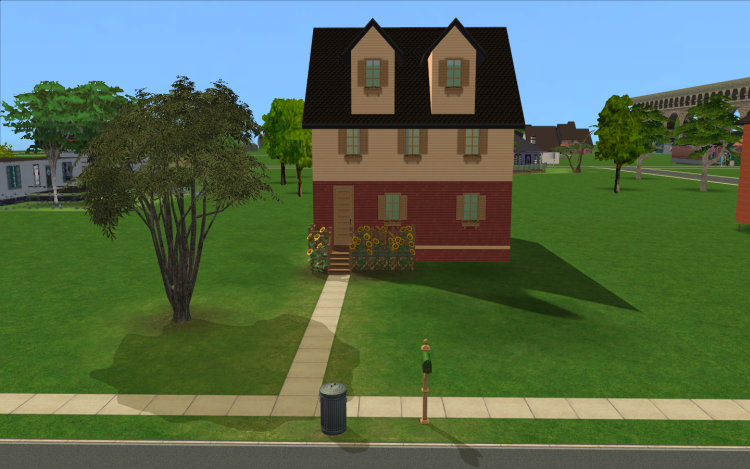 1097 West Leisure Lane
Before: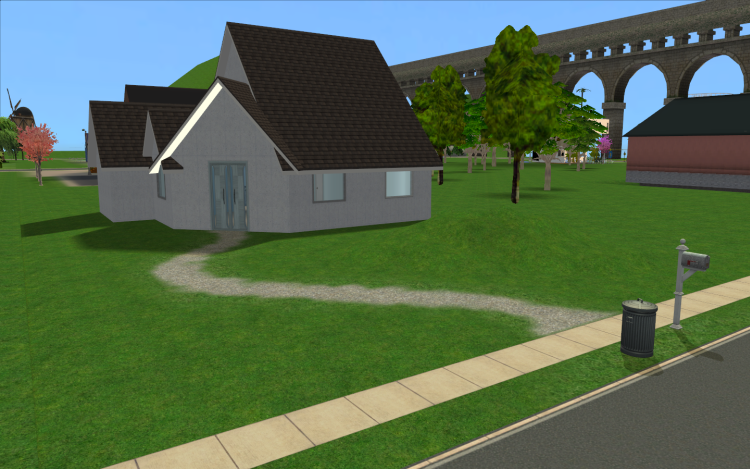 Fun fact: the first time I ever played Desiderata Valley (a hundred years or so ago), I fell in love with this house because of its diagonal roof and curvy path so I took it and plunked it down in a custom 'hood to start a kind of legacy before I even knew what a legacy was. Yeah, my tastes have changed, but you can see I still kept those two things...
After: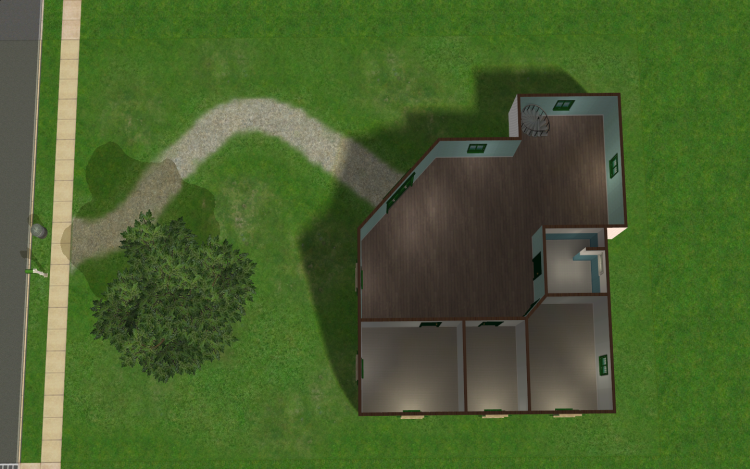 175 East Pleasure Path
Before: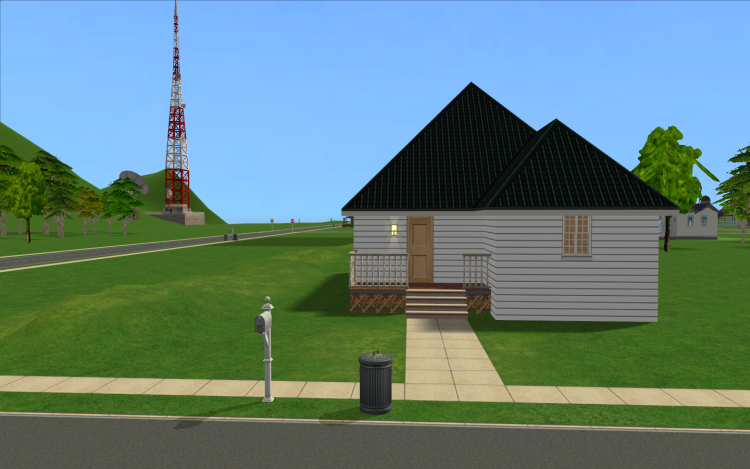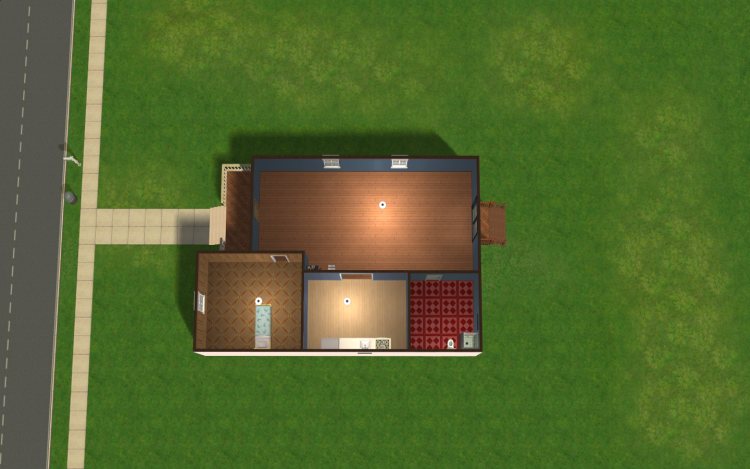 Archway into the bedroom? Pfft, who needs privacy?
After (now inhabited by the Picasos, who will probably adopt the Critturs once they have more money):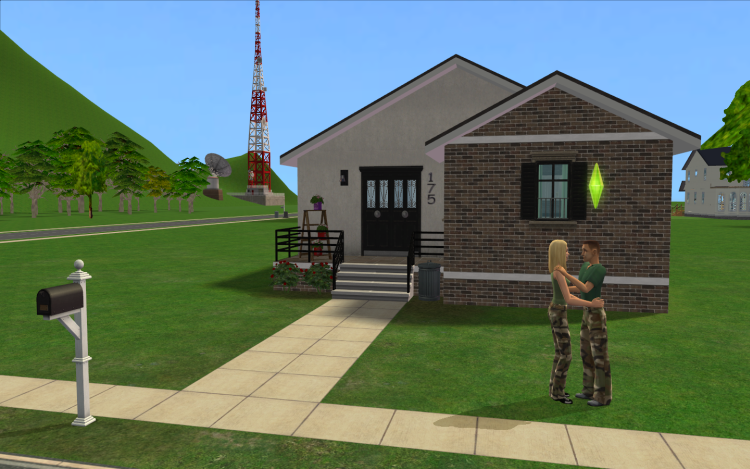 House tour! Because they actually had more than 20K to make things slightly more interesting...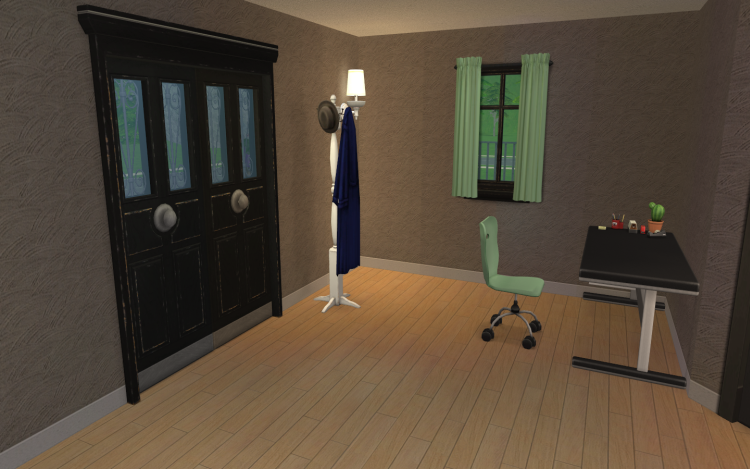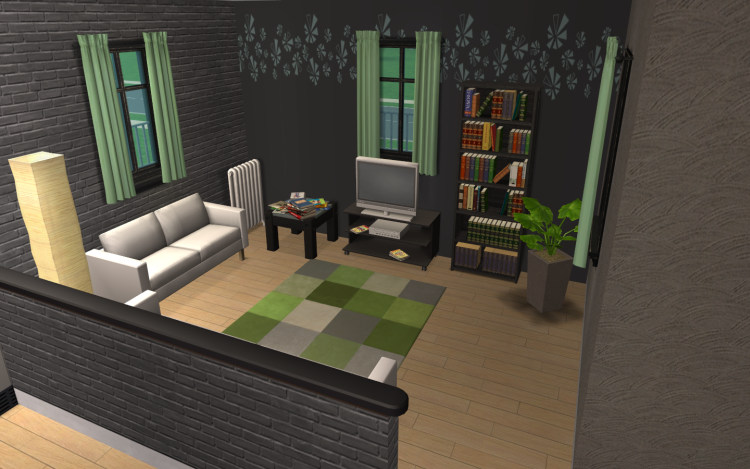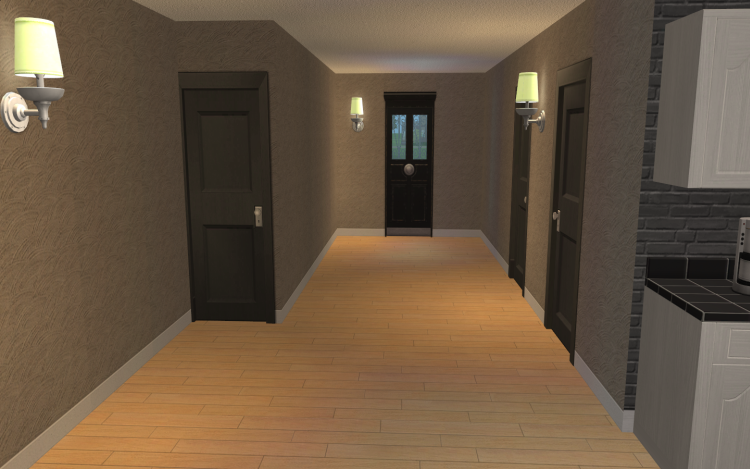 111 East Pleasure Path
Before:
After (now inhabited by Cyd and Porthos Roseland):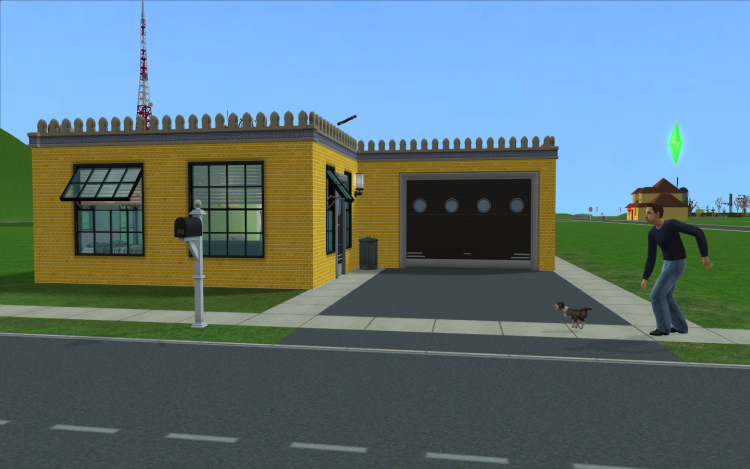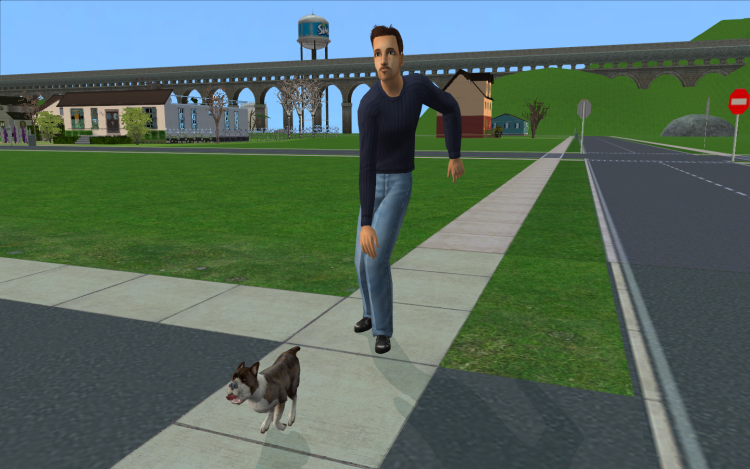 Another house tour! Because I played this family for a while and Cyd got himself some promotions. :)
Yes, Porthos has his own room. The doggone dog is spoiled.
And last but not least,
244 Hillside Pass Road
Before:
After: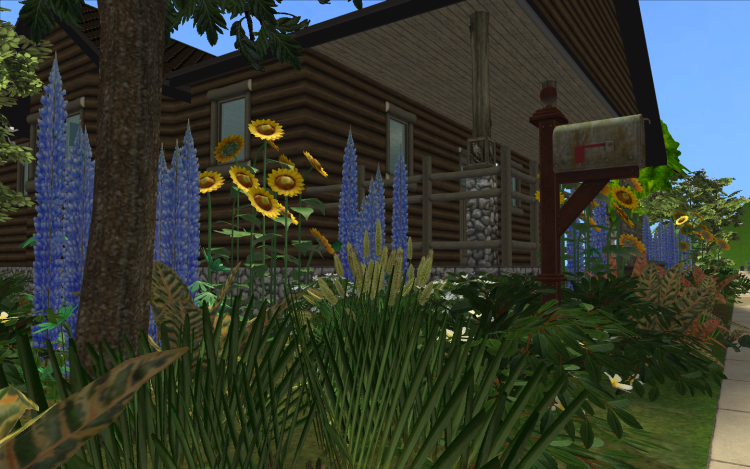 No overhead shot because there's absolutely nothing inside. Not even walls. I don't know if anyone is ever going to inhabit this house, unless it's someone totally crazy. And I already like Natasha Una where she is. It's probably going to become the token haunted house with a climate defying garden.
And that's it! Thanks for reading. :)
Current Mood:

happy